Description
The Velocity V series shoe is being offered with the durable Vibram outsole. The Velocity V series shoe is produced for players who want comfort and support with performance features from their footwear product. The knit upper allows for maximum breathability. while the wide toe box ensures a comfortable playing experience on the court. The Velocity V series is designed for multi-surface playing surfaces.
High-Durability Vibram® Outsole
Vibram® is the world leader in rubber outsole manufacturing and we have collaborated with them on our outsole design. They have formulated an X Abrade compound specific to use on painted silica grit treated pickleball courts to ensure performance grip, stability, and durability.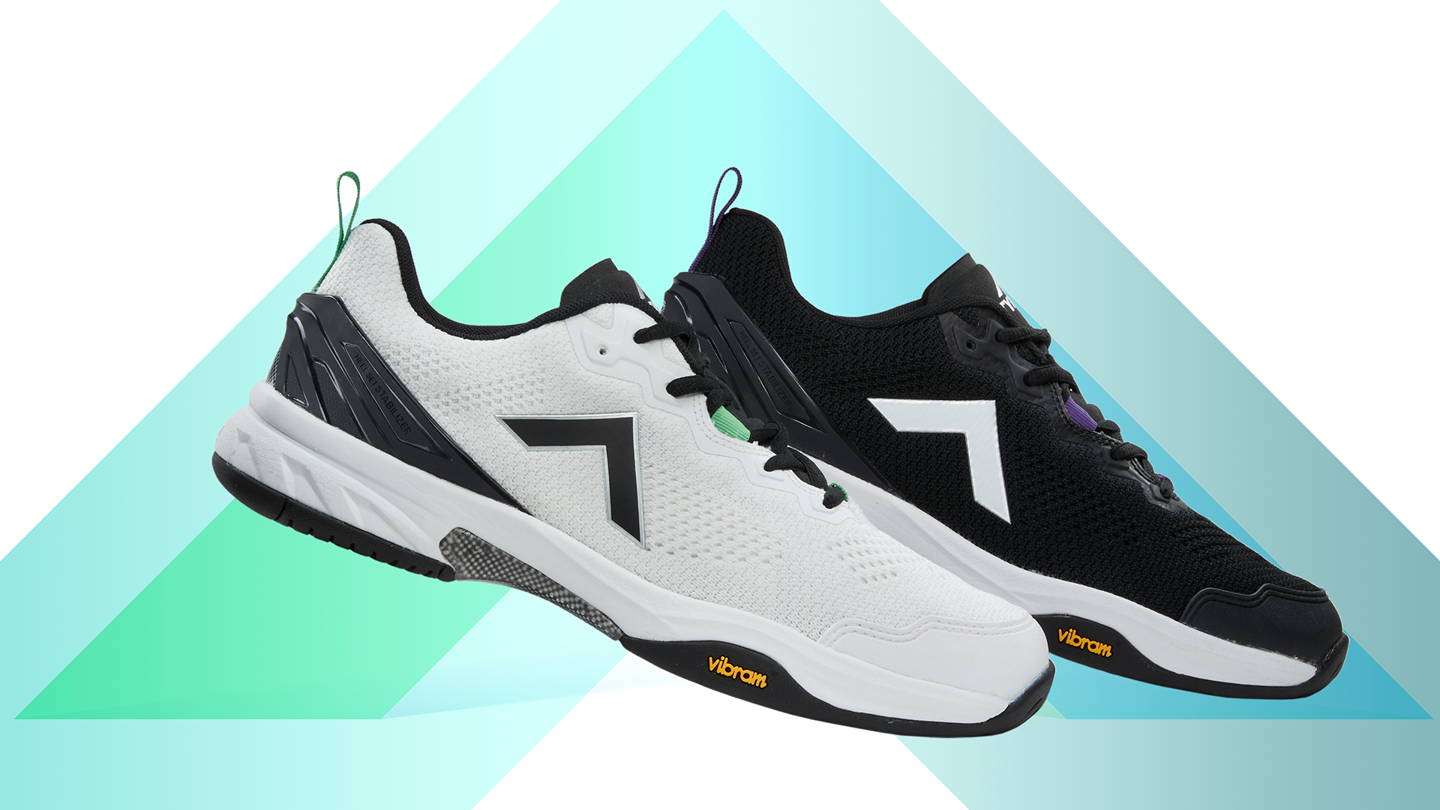 Our removable insole is EVA base with Nylex top. EVA is a lightweight cushioning material. The insole has holes in the arch area to allow for breathability and flow-through ventilation.
The heel stabilizer is designed to give lateral stability to the player. We use a sculpted last during the construction of our shoes that creates a curved heel. This curved heel sets your foot snuggly into the back of the shoe and provides correct alignment to prevent an ankle rollover.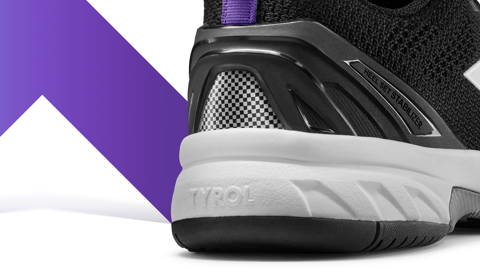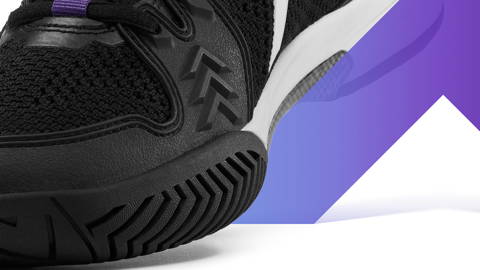 The Power Clip is the name for the rubber toe bumper that moves up to the medial side of the shoe to add support for stepping into your shot. It also gives toe draggers more support at the toe and medial side of the shoe.
We built a torsion control shank to provide lateral stability and support to prevent rolling an ankle in the quick side to side movement of pickleball.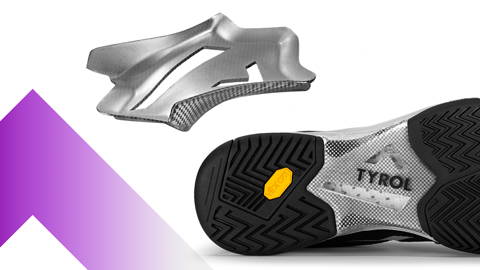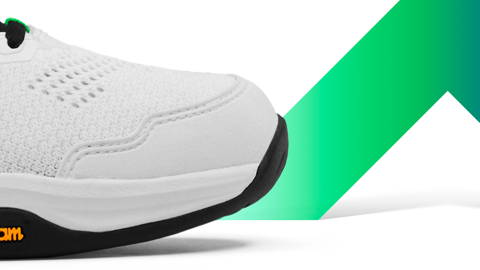 The kinetic movement in pickleball is a start and stop forward action sport with quick lateral short step movement. For this reason, we have used a wide toe box both in width and height to prevent toe injury that is prevalent in the sport.
Payment & Security
Your payment information is processed securely. We do not store credit card details nor have access to your credit card information.